Vigilant Solutions Honors the Fallen on Police Week 2019
We're honoring those who have passed away while on the job. All week, we're sitting down with Vigilant team members to reflect on their time on the job, as well as how they honor those who have served. Mark Basoa is a retired NYPD Detective and is currently a Product Manager for BallisticSearch at Vigilant Solutions. Today, he shares why he chose to wear the badge and ways to honor those who serve.
What led you to wear the badge?
After college, my first job was as an operations manager. I did not feel like I was doing something important. The members of my Coast Guard reserve unit were NYPD officers and listening to them talk about "the job" got my interest. They convinced me to take the test and in just over a year, I was in the academy.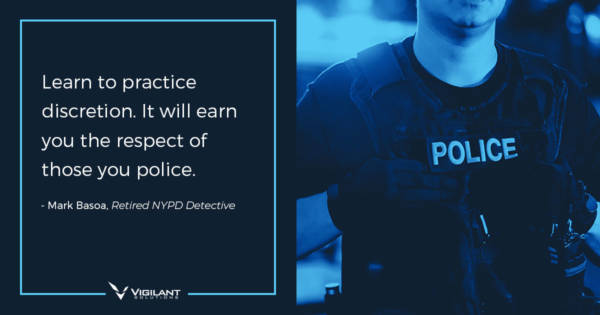 Reflections on those who've paid the ultimate sacrifice.
The best way to honor them is to think about the fact they chose to put on the uniform and volunteer to put themselves in harm's way to protect others. That choice has now taken them away from their loved ones forever. And likely, if that officer had the choice, he or she would have still chosen the same path. So, next time you see a police officer, remember that no matter what your opinions, that officer would put him or herself between you and danger despite those opinions.
What advice do you have for those who are still on the job?
Learn to practice discretion. It will earn you the respect of those you police.
Thank you to those who have served, those who have given their lives to protect their communities. Stay tuned all week long as we honor those who have paid the ultimate sacrifice, and for those who are still protecting our communities.