Groups Targeted by Hate Crimes in NYS: Don't Let Funding for License Plate Recognition Technology Pass You By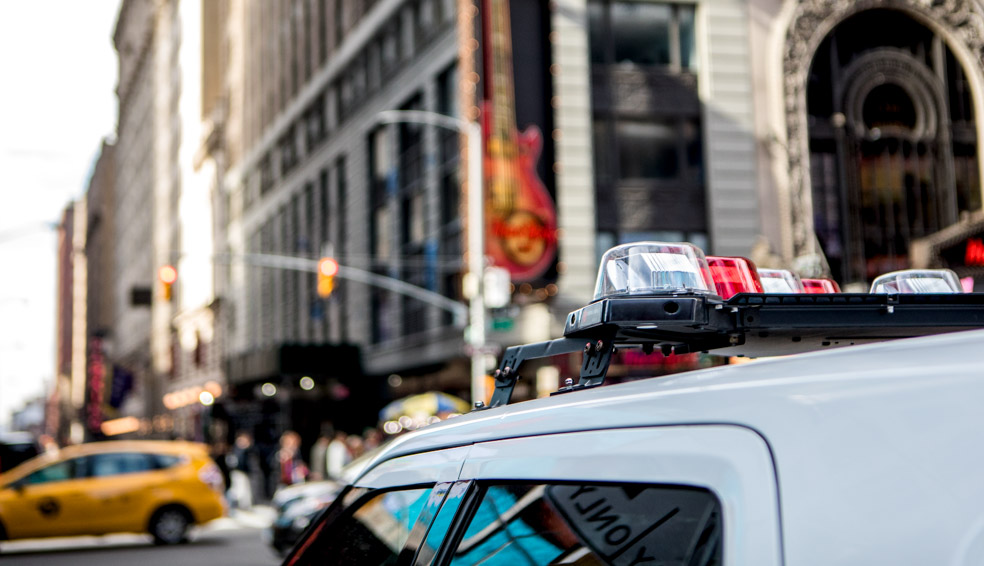 It should have been a night for friends to gather and celebrate the 2000-year old Jewish holiday of Hanukkah. That's likely what Rabbi Chaim Rottenberg intended when he invited friends into the privacy of his Monsey, N.Y., home on December 28, 2019. It was the seventh day of Hanukkah, and it was time for the traditional candle-lighting ceremony. Then, a suspect allegedly burst through the doors of his home, stabbing and wounding five people. 
It would be hard to find someone in New York today who hasn't heard this horrific story. But, many people may not realize that  the key lead in apprehending the suspect was generated from License Plate Recognition (LPR) technology.
The suspect fled the scene, but not before someone caught his license plate number (New York HPT5757) on video at 9:55pm. News reports detail what happened next:
"At 10:30 p.m., a license plate reader picked up the HPT5757 license crossing the George Washington Bridge and on into the Bronx. The NYPD put out an alert, reporting that another license plate reader showed the car had crossed the 145th Street Bridge into upper Manhattan. 
Minutes later, Police Officers David Radziwon and Russell Mattera of Sector A in the 32nd Precinct spotted the car with a lone driver stopped partly into a crosswalk at the corner of W. 143rd Street and Seventh Avenue. They arrested the 6-foot-2, 190-pound man behind the wheel and identified him as 37-year-old Grafton Thomas." 
The suspect is now facing federal hate crimes charges on "five counts each of attempting to kill victims based on their religion and obstructing the free exercise of religious beliefs by attempting to kill with a dangerous weapon."
In 2019, anti-semitic attacks increased by 21 percent in New York City alone. And, according to the New York State Hate Crimes Task Force Report from 2016, the "most frequently reported bias motivations for hate crimes against property were anti-Jewish (60.7 percent)…" Similarly, 17.5 percent of hate crimes against individuals were anti-Jewish. 
Most in law enforcement know that LPR technology is an invaluable resource for generating leads in criminal cases. Because of the horrific nature of the facts in the Monsey case, it has generated a great deal of media attention and interest in LPR. In fact, New York's Governor Cuomo recently announced $680,000 in funding specifically for LPR technology in Monsey and nearby New Square. In making the announcement, he noted: 
"You have a time. You have a license plate. And then we have license plate readers all around this state, on highways, tunnels, bridges, etc. So, if anybody thinks about attacking the community they better think again because we will know, we will find out, and we will prosecute you to the fullest extent of the law." 
Sadly, the question isn't whether another incident like the one that occurred in Monsey will happen, it's a matter of when. Law enforcement and the communities they support – especially those frequently targeted by hate crimes – must act and act quickly. Right now, there is support in the State of New York for deploying LPR technology to help solve crimes. 
And, there is $45 million more in funding available for projects, which could include LPR technology, to support communities frequently targeted by hate crimes. 
The New York State Division of Homeland Security and Emergency Services has issued a Request for Applications (RFAs) to solicit proposals to support projects under the SFY2019/2020 Securing Communities Against Hate Crimes Program. Nonprofit schools, nonprofit day care centers, nonprofit community centers, nonprofit cultural museums and nonprofit residential camps may be eligible to apply. 

NYS has also issued an RFA to solicit proposals to support projects under the SFY2019/2020 Securing Communities Against Hate Crimes Program with Local Matching Funds. Nonpublic nonprofit schools and nonprofit day camps may be eligible to apply. 
The deadline for applications under both RFAs is February 27, 2020 at 5pm.
Additionally, President Trump just signed into law The Protecting Faith-Based and Nonprofit Organizations from Terrorism Act, which authorizes $75 million annually for five years for the U.S. Department of Homeland Security's Nonprofit Security Grant Program. Organizations may use the funds for target-hardening activities, which would include LPR; training for personnel and other appropriate activities. Fifty million dollars will be available for nonprofits located within high-risk urban areas. The remaining $25 million will be available for organizations that fall outside of those areas. 
As soon as information becomes available about the application process for the $75 million dollars, we will let you know.
In the meantime, if your nonprofit organization is interested in responding to the RFA before the February 27th deadline and would like more information on LPR to support your application, please contact our Inside Sales Team at insidesales@vigilantsolutions.com or by phone at (925) 398-2079.