Vigilant Solutions announces today that Roger Rodriguez, world-renowned facial recognition expert, has joined Vigilant Solutions in the role of Manager of Image Analytics.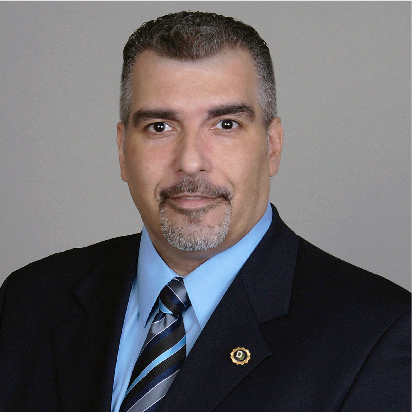 Mr. Rodriguez joins the Vigilant Solutions team after serving over twenty years with the New York City Police Department (NYPD). His law enforcement career started in the South Bronx, where he patrolled with veteran officers in the 44th Precinct. Several years later, after the rescue and recovery efforts of September 11th, he pursued a career in police technology and was recruited to the NYPD Communications Division where he provided graphic support to many investigative units. As a result of his insights into how image data could assist in the investigative process, he was quickly transferred to the Intelligence Division.
As part of the Intelligence Division, he conducted numerous counterterrorism security assessments for luxury hotels in New York City, engaged local businesses to educate on pre-incident terrorism indicators, patrolled many high-profile events and iconic locations briefing the Emergency Services Unit on intelligence-driven maneuvers, and provided dignitary protection to many world leaders including the President, the First Lady, Benjamin Netanyahu, and Mahmoud Ahmadinejad.
Mr. Rodriguez' biggest contributions within the NYPD were seen during the development of the NYPD Real Time Crime Center, specifically within the Facial Identification Section where he spearheaded the efforts in the deployment of the NYPD's first dedicated facial recognition unit. His area of expertise is the enhancement of low quality images for successful use within the unit. During his tenure, he analyzed and enhanced thousands of images for high-profile criminal investigations resulting in many matches leading to arrests. To date, the unit has conducted approximately 8,500 facial recognition investigations, with over 3,000 possible matches, and approximately 2,000 arrests. Roger's enhancement techniques are recognized worldwide and have significantly changed law enforcement's utilization of facial recognition technology. Hundreds of law enforcement professionals from around the world have visited the NYPD Facial Recognition Unit to learn from Roger and put his expertise to use within their own agencies.
Mr. Rodriguez comments, "It is a pleasure to be working for such a forward-thinking company that is willing to learn from my experience and translate my techniques and knowledge into an off-the-shelf product that will allow law enforcement to better make use of this incredible technology in the identification and apprehension of dangerous individuals."
Mr. Rodriguez will be co-presenting at the upcoming LEIU-IALEA and IACP LEIM conferences in a workshop entitled "Facial Recognition – Overview, Challenges, & Best Practices for Public Safety".
Download Facial Recognition: Art or Science Whitepaper
Download a PDF of the Press Release