Yes, the time has come.  While many of us may not like the concept of interstate tolling, the brutal truth is that someone has to pay for the interstate network…and the old method is no longer sufficient.
As explained recently in the Washington Post, the Highway Trust Fund (HTF) is in a state of crisis as the power of the gas tax has eroded over the years due to inflation, fewer miles traveled, and more energy efficient vehicles.  The below graph shows the existing gap in investment needs and funding from the HTF, if no changes are made.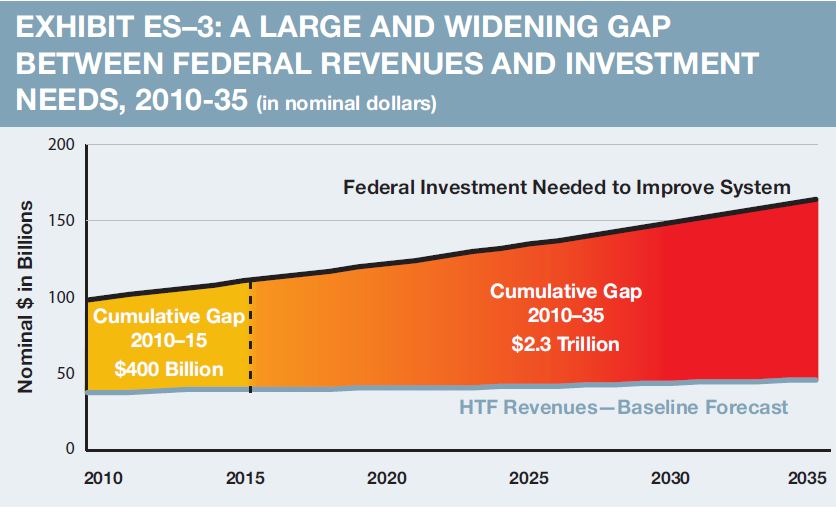 The proposed White House Transportation Bill would lift the existing prohibition on interstate tolling, allowing for states to decide for themselves what it needed to maintain and improve their interstate infrastructure.  Transportation Secretary Anthony Foxx stated, "The proposal comes at the crucial moment for transportation in the last several years.  As soon as August, the Highway Trust Fund could run dry. States are already canceling or delaying projects because of the uncertainty."
Vigilant Fixed License Plate Recognition is a good solution for entities looking for a high performance, feature-rich, environmentally friendly solution for toll violation enforcement.  Contact Vigilant to learn more.