A Complex Question with a Simple Answer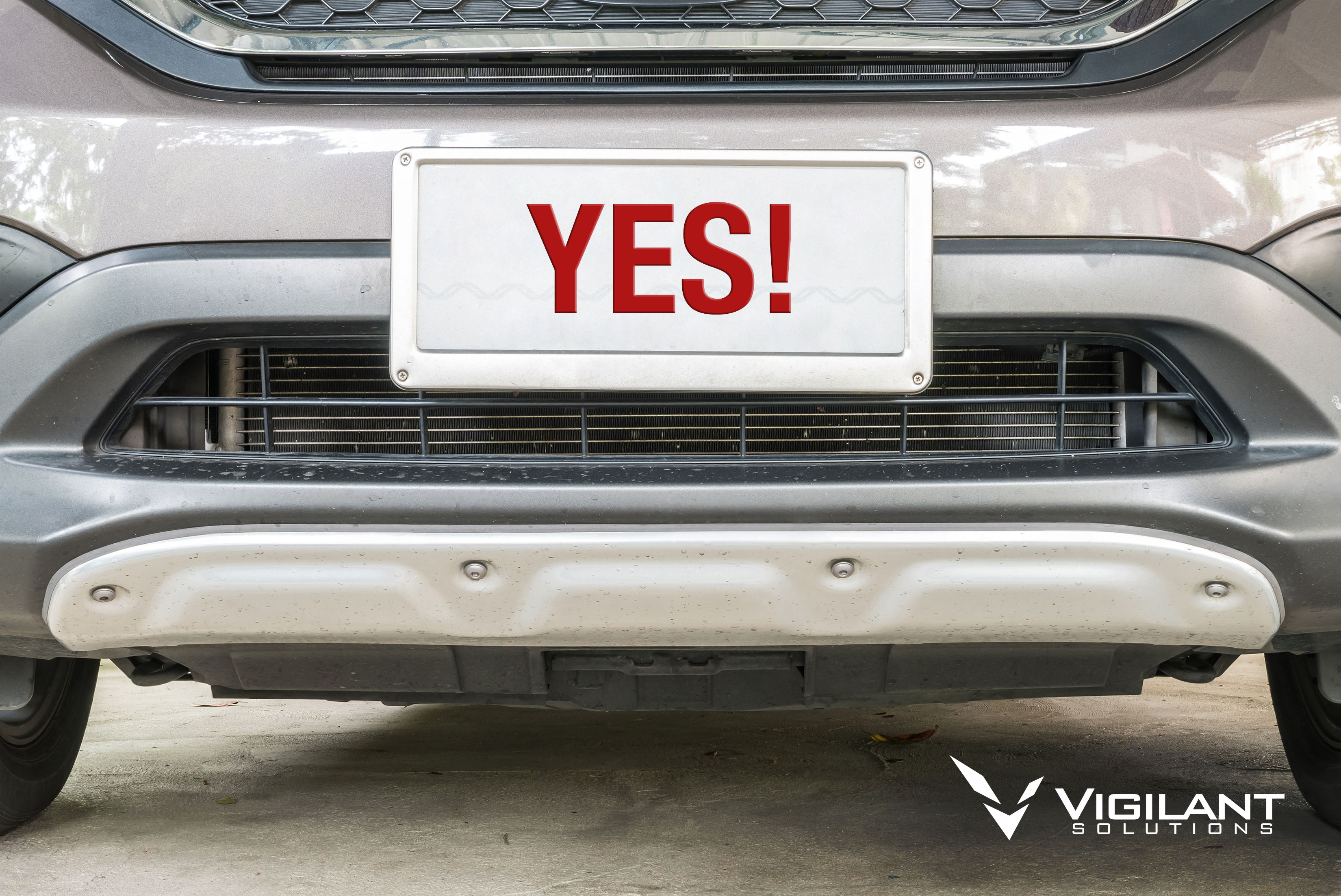 License plate reader (LPR) data and technology providers like Vigilant get asked the same question nearly every day of the week: "Is the collection of LPR data constitutional?"  In a word, Yes.
License plates are required to be displayed prominently and publicly.  Essentially, an LPR camera is not doing anything different than what the human eye or a smartphone can do.  It captures plate numbers and notes the time and location that the photo was taken. Automatic LPR systems can just complete the tasks much faster.
LPR data contains no personally identifiable information.  Truly, license plates are one of the first and best forms of encryption.  The only way to link a license plate reader to a name is by accessing Department of Motor Vehicle (DMV) files.  DMV file access is protected by a federal statute – the Driver's Privacy Protection Act (DPPA) – which sets a small handful of specific, permissible purposes that detail when DMV data can be used to reveal personally identifiable information.
LPR Protected As Free Speech
More importantly, banning LPR use would infringe on constitutionally protected speech. Taking and distributing a photograph is an act that is fully protected by the First Amendment. Any citizen can walk outside and photograph anything, including a license plate.
Even privacy advocates who want restrictions on LPR acknowledge that – at its core – LPR data collection is constitutional.  In testimony earlier this year in front of the Vermont House Judiciary Committee, Allen Gilbert, executive director of the ACLU's Vermont chapter, admitted: "We think the prohibition [on commercial LPR] would be unconstitutional."
In just the past seven years, commercial LPR has helped finance companies to recover more than 500,000 vehicles under foreclosure, and helped insurance companies find tens of thousands of stolen vehicles.  Putting these vehicles back on lenders' books represents a significant risk reduction on delinquent portfolios, allowing lenders and insurance companies to keep rates low.
LPR is also used by law enforcement to generate leads in criminal investigations. Data access controls and data security, rather than preventing a private entity from taking LPR photographs in public places, will ensure that LPR data is both protected from misuse and made available for valuable commercial and public safety purposes.
So, what I'm trying to say is Yes, LPR technology is constitutional.