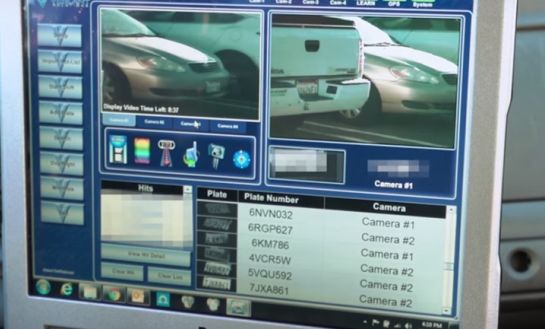 If I wasn't clear enough in my previous post, I like to keep things simple. When it comes to keeping officers safe on the job, I really don't mess around. In today's tense climate, when officers around the country are increasingly the targets of violence, we need to give them the necessary capabilities do their job effectively and go home to their loved ones at the end of the day.
I always say every officer in the field has a toolbox at their disposal. The more effective tools are in that box, the easier it is to do the job effectively and, just as important, safely. It was true my first day out of the academy, it was true as I trained officers throughout my 22-year career, and it remains true to this day. What has changed, thankfully for the better, are the cutting edge technology solutions agencies are able to put at their officers' disposal. This is like that specialty tool you always wanted but thought you couldn't ever get it.
License Plate Recognition (LPR) data, in particular, gives law enforcement a double edged sword. The data, whether acquired in the past or in real-time, provides officers with incredibly valuable intelligence on vehicles they encounter in the field or during the course of an investigation. In the end, the data enables them to generate leads to track down suspects while simultaneously enhancing officers' situational awareness in the field.
Know More. Know Now.
One of the main sources of vehicle location intelligence is real-time alerts. To generate alerts users manually create a list of license plates of interest, also known as a hotlist. The most common hotlists include plates for stolen vehicles, wanted felons, and warrants to name a few. When an LPR system detects a license plate on a hotlist, the system alerts the patrol officer immediately. Alerts are tailored to your needs. Whether it's a BOLO or an undercover operation, alerts provide immediate awareness.
For example, a patrol officer pulls over a vehicle for a moving violation and the officers patrol vehicle is outfitted with our LPR system. Before making contact, if the license plate is in our database and finds the vehicle's owner is wanted for armed robbery and is thought to be carrying a handgun. Armed with valuable and actionable intelligence, the officer waits for backup and avoids a potentially tragic outcome. .
For me, this issue is a personal one. My brother was shot in the line of duty while approaching a vehicle during a traffic stop. Thankfully, he is alive and well, but I understand all too well how these situations can go sideways. It is a major reason why I am so passionate about the capabilities of LPR data and the work we do at Vigilant. I know it can give other officers the intelligence they need to avoid similar tragedies in the future.
Virtual Stakeout
Beyond real-time alerts, investigators can generate vehicle location intelligence from the powerful data analytics capabilities of LPR data. Like real-time alerts, the intelligence can paint a picture for you of situations your officers could be walking into to recover a vehicle, locate a witness, question a person of interest, or make an arrest.
Draw some circles. You can remotely visit the location where a vehicle has been sighted in the past using Vigilant's software. A simple circle on the map creates the area you want to search and, boom. You see all vehicles present at the time an LPR camera passed by. Consider it a "virtual stakeout." This valuable intelligence furthers investigations by identifying what vehicles have been present, what vehicles were not, and can lead investigators to possible associates. Officers can also use this on their phone to see nearby vehicle detections.
Whether it's through real-time alerts or a quick search, LPR help agencies solve crimes, protect their communities, and keep officers safe. Today's law enforcement officers need tools to make their job safer and more efficient so they can be aware of threats from every angle. It's just that simple and I wouldn't have it any other way. We help you watch your six! Stay safe.