*Updated 10/26/2016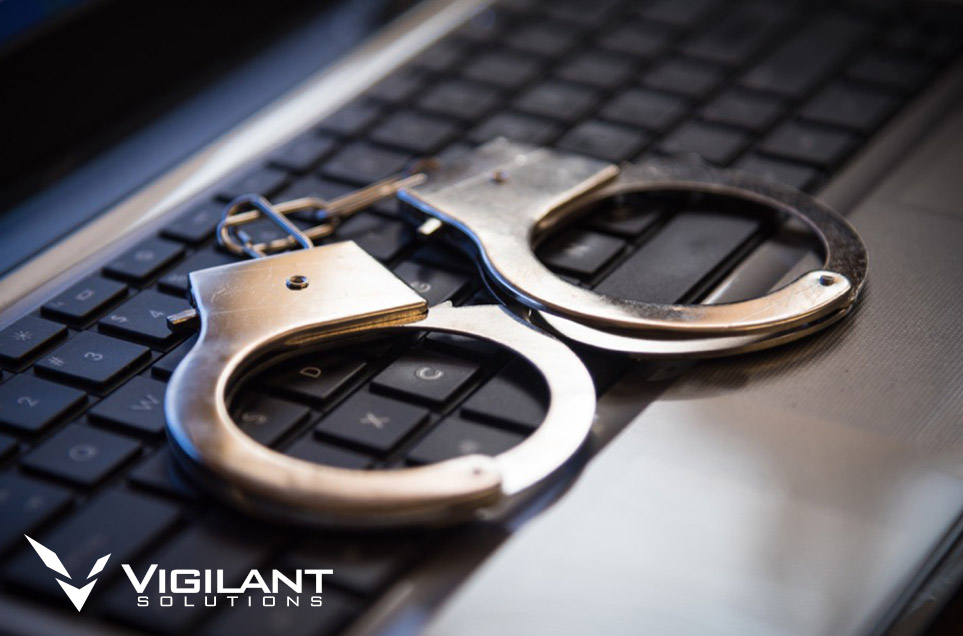 When it comes to license plate recognition data, why is this even a question?
On the 15th anniversary of September 11, I had the good fortune to be down at the beach on the Jersey Shore with a quiet moment to reflect about that fateful day, and how were it not for a traffic incident in the Holland Tunnel I would have been in the World Trade Center when the planes hit. I remember going through all the phases of grief as I learned of former colleagues, friends, members of my New Jersey community who lost their lives and family members that day.
Resistance to Sharing Information Can Lead to Tragedy
Later, I remember reading in the 9-11 Report that stated, "The biggest impediment to all-source analysis-to a greater likelihood of connecting the dots-is the human or systemic resistance to sharing information" (Section 13.3 Unity of Effort in Sharing Information, page 416). There are a lot of companies and people that made a lot of money trying to fill this gap over the last 15 years. Yet even today, there are vendors contracted by Law Enforcement that purport to facilitate information sharing, as long as the data collected by the sensors purchased by the Agency are not shared with a competitor. This begs the question, "Whose Data is it Anyway"?
Just recently, a long-time customer of ours purchased a competitive camera in order to access data collected by this competitor. When our customer approached this vendor about having the data collected on that camera exported to Vigilant, they were emphatically told, "No"…but never in writing, only verbally. Why? Whose data is it anyway?
And just last week, in addition to attending IACP, I attended ASCIA with my colleague, Tom Joyce.  After the conference, we noted how many of the presentations emphasized the importance of data sharing, including presentations by Alejandro Mayorkas, Department of Homeland Security Undersecretary, Michael Steinboch, FBI AD, and Stephen Morris, FBI CJIS. They went on to discuss how Fusion Centers played a critical role as focal points for information sharing between the Federal government and State and Local agencies. And yet again, when we contemplated the value of data sharing for Fusion Centers, we asked, "Whose Data is It Anyway?"
Move Your Data to LEARN: NO Migration or Hosting Fees
My colleagues and I at Vigilant realize we have an opportunity to change this dynamic and eradicate artificial barriers to sharing information. After all, it is YOUR LPR data that you are collecting.
Therefore, Vigilant will waive any and all hosting fees, as well as fees to our LEARN Basic Analytics suite for any law enforcement agency (LEA) signing up by April 30, 2017 that wishes to contribute their existing LPR data for the sole, exclusive use of Law Enforcement and Public Safety agencies. We extend this offer to Fusion Centers as well, and will provide a basic LEARN account that allows Fusion Centers seamless LPR data sharing across the country.  We encourage any and all State and Local jurisdictions to contribute their LPR data, regardless of their LPR provider, to the LEARN Network to provide this information to the Fusion Centers and other LEAs.
YOU own your data
YOU decide with whom their data is shared (for all Public Safety, or on an agency-by-agency basis)
YOU establish your retention period
At no fee to the LEA, Vigilant will provide:
The software to migrate your data from your existing LPR cameras – we already have this working in dozens of agencies that use equipment other than Vigilant
The hardware to host your data
The capability for you to share data with whatever LEA you choose at no charge
Sample policies for any LEA that does not have an LPR Policy in place
Your agency with a LEARN Basic Account (unlimited users) for three years at no cost – which includes comprehensive audit and compliance
Provide training in LEARN via our online Webinar Training series
Software updates (average once a month)
Vigilant will extend this offer to any agency with existing LPR data until April 30, 2017. There will be no cost to the LEA who chooses to migrate existing data. There is no catch. No hidden fees. We are doing this because we believe that criminal offenders are to be held responsible for their actions so communities can live safely and peaceably.
Develop Leads, Solve Cases with Largest LPR Data Sharing Network
We have the largest LPR data sharing network in the United States, with approximately 1,000 LEAs contributing data to our hosted solution. We provide a complete solution that meets and/or exceeds all relevant sections of the FBI-CJIS Security Policy, and unlike others in the industry, this is more than lip-service. We can show you the documented steps we have taken to put your agency into a position of compliance with FBI-CJIS Security Policy. Vigilant never sells law enforcement data or shares it with our commercial customers; it is YOUR data. If anyone tells you any differently, let them put it in writing; if they are not willing to put it in writing as I just have to the contrary, well, that should tell you something.
Now, if you want to find out who your real, "Partners" are, ask your current LPR provider if they will support this initiative and help migrate YOUR data. We will help you export YOUR LPR data that is hosted in LEARN; why wouldn't they?
We have spoken with dozens of LEAs across the country who are not part of Vigilant's 1,000-plus agency -system, who now wish to share their data and participate in our national data-sharing network.  We are pleased to report that a number of our competitors visited our booth at IACP, where we encouraged them to support their customers in this data sharing initiative.
And if you like this, then just wait for what we are going to do with Facial Recognition and your booking images.
It's your data, isn't it?